POCalender:  upcoming show dates 2022
30/31 July: "L'ombra dell'amore – Orfeo ed Euridice" (Gluck), International Gluck Festival, City of Berching (open air)
27/28/29 October + 3/4/5 November: "Wash House Galaxy" (R. Wagner), laundromat "Schnell & Sauber" Nuremberg
+++ More show dates coming! +++
______________________________________________________________________________
"Wash House Galaxy" – new show dates for 2022!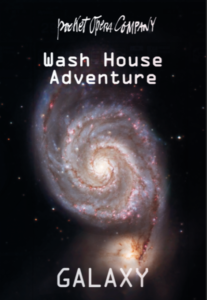 "The time is up", the third time it will work! After what felt like an eon of unwanted Wash House withdrawal, the Flying Dutchman is ready to set sail again to finally escape his unfortunate curse. He sets out to stir a flood of people and washing drums, tossing them into Wagner's emotional cosmos and teleporting them to the spacey spiral galaxy at the other end of the universe: The discovery of the WASH HOUSE GALAXY is imminent! Meanwhile, it has practically become a "Nuremberg cultural heritage" and has been cheered by over 5000 enthusiastic visitors over the years since 2012, the legendary "laundromat Dutchman" from the Pocket Opera Company is finally entering the next round and leaving the dark storms of the recent past behind. Richard Wagner's early romantic work about the cursed ship's captain and the captain's dreamy daughter Senta has never been seen before: compact, focused, iconic – in a unique real-life ambience, right in the middle of the action. Anyone who has missed the grandiose music theater spectacle in a real laundromat in the north of Nuremberg should take the chance now, before the Dutchman disappears forever in the fog of damnation and all hope is lost.
Cast: Gertrud Demmler-Schwab, Robert Eller, Motettenchor Nürnberg
Orchestra: Heymo Hirschmann, Sandra Engel, Stefan Frank, Dominik Landmann
Musical Direction and Arrangement: Franz Killer
Directors: Franz Killer und Florian Reichart
Dramaturgy: Florian Reichart
Costumes: Kristopher Kempf
Technicians: Stelian Pop, Max Mönch
Performances:
Thursday 27 Oct 2022, 8pm
Friday 28 Oct 2022, 8pm
Saturday 29 Oct 2022, 8pm
Thursday 3 Nov 2022, 8pm
Friday 4 Nov 2022, 8pm
Saturday 5 Nov 2022, 8pm
Venue: Laundromat "Schnell & Sauber"; Schweppermannstraße 27 / corner of Pilotystraße, 90408 Nuremberg
Public transport: U3 Kaulbachplatz
Approx. length: 1 hour
Admission: 12,00 Euro; 10,00 Euro (reduced price)
Info & ticket reservations: 0911 / 329047, e-mail: info@pocket-opera.de, text message via WhatsApp, Telegram, Signal (01575/7637018) or Threema (3E2HY4KV)

Notice: In compliance with current German/Bavarian law the "2G Plus" regualtion (vaccinated or recovered plus negative test) and a face mask (FFP2 standard) is mandatory to participate in indoor cultural events.
We would like to express our gratitute to the Meyer family, owners of the laundromat.
______________________________________________________________________________
POC Newsletter: Get the latest news!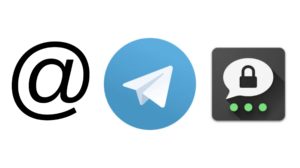 Do you want to stay up-to-date about the Pocket Opera Company's latest news and show dates? Then we can recommend our newsletter available for eMail, Telegram and Threema. If you want to receive our newsletter via eMail, drop us a mail at info@pocket-opera.de, for the Telegram-Newsletter you can subscribe by clicking on this link: https://t.me/pocketoperacompany. And for the Threema-Newsletter, add our Threema ID 3E2HY4KV (https://threema.id/3E2HY4KV) and send us a message. Feel free to follow us on our other social media channels Facebook, Instagram, Twitter, YouTube, Flickr, Soundcloud und Snapchat!
______________________________________________________________________________
We are mourning our legendary diva and honorary president Elizabeth Kingdon-Grünwald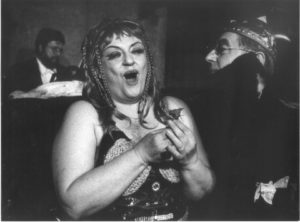 It is with a heavy heart that we need to announce the passing of our legendary prima donna and honorary president Elizabeth Kingdon-Grünwald days before her 93rd birthday. Her numerous memorable POC performances as a tongue-in-cheek diva will never be forgotten. For this reason we have decided to keep the complete video recording of her last public opera appearance "My Fair Verdi" on YouTube and also make our New Year's Eve special ("POC Silvester Special 2020") available again that includes the shortfilm "POC 40" in which she starred. We will all miss her very dearly. Farewell, Eliza, mach's gut!
Obituary by Joseph Dalton for the Times Union
______________________________________________________________________________
Looking for a special gift? Consider our coupons!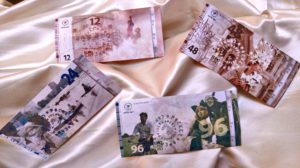 Do you want to surprise your family, friends or colleagues with a wonderful gift for Christmas or some other special occasion? Our gift coupons (value of 12, 24, 48 or 96 Euro) are available now and promise an extraordinary opera experience à la POC. Sounds good? Get in touch with us via eMail info@pocket-opera.de, phone 0911/32 90 47, WhatsApp (01575/7637018), Telegram (01575/7637018) or Threema (3E2HY4KV) message.
______________________________________________________________________________
We've moved: The POC now resides in Nuremberg's Nibelungen quarter!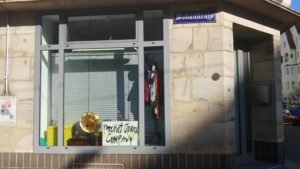 After over 10 years on Nuremberg's Rollnerstraße we have moved our office to the beautiful Nibelungen quarter in the southern part of the city and we're already feeling very much at home. You can now find us at Wodanstraße 73 (right across the Kriemhildes Backwut bakery), our phone number 0049 911 329047 remains the same just as our website and eMail address.