POCalender:  upcoming show dates
28 June 2020, Deutsches Hirtenmuseum Hersbruck: "L'ombra dell'amore – Orfeo ed Euridice" – C.W. Gluck (revival)
26/27/28 November + 3/4/5 December 2020, laundromat SB-Waschcenter Nuremberg: "Wash House Galaxy" – R. Wagner (revival)
+++ more show dates coming! +++
______________________________________________________________________________
POC Newsletter: Get the latest news!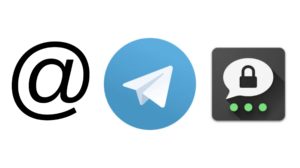 Do you want to stay up-to-date about the Pocket Opera Company's latest news and show dates? Then we can recommend our newsletter available for eMail, Telegram and Threema. If you want to receive our newsletter via eMail, drop us a mail at info@pocket-opera.de, for the Telegram-Newsletter you can subscribe by clicking on this link: https://t.me/pocketoperacompany. And for the Threema-Newsletter, add our Threema ID 3E2HY4KV (https://threema.id/3E2HY4KV) and send us a message. Feel free to follow us on our other social media channels Facebook, Instagram, Twitter, YouTube, Flickr, Soundcloud, Periscope & Snapchat!
______________________________________________________________________________
"Wash House Galaxy": OMG! Wagner's "Flying Dutchman" in for another round at the laudromat 2020!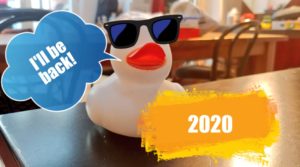 All comes to an end but not our laundromat "Dutchman"? Well, at least we can proudly announce that we will be going for another round in 2020 after all shows of "Wash House Infinity" in 2019 were once again sold out, it's an incredible 9th year in a row for this veritable runaway hit production. It is now also the most often and longest played production in the history of the Pocket Opera Company! From the infinite Finiteness of the earth's globe Wagner's tormented skipper is reaching out to the vast space dimensions of the galaxy, daringly escaping black holes and interstellar vortexes: "WASH HOUSE GALAXY" is ready for take off! Get your tickets now!
Cast: Gertrud Demmler-Schwab, Robert Eller, Motettenchor Nürnberg
Orchestra: Heymo Hirschmann, Sandra Engel, Stefan Frank, Dominik Landmann (saxophone)
Musical Arrangement & Direction: Franz Killer
Directors: Franz Killer und Florian Reichart
Dramaturgy: Florian Reichart
Costume Designer: Kristopher Kempf
Technical Direction: Stelian Pop, Max Mönch
Show Dates:
November 26th 2020, 8pm
November 27th 2020, 8pm
November 28th 2020, 8pm
December 3rd 2020, 8pm
December 4th 2020, 8pm
December 5th 2020, 8pm
Venue: Laundromat "SB-Waschcenter Schnell & Sauber" Nuremberg, Schweppermannstraße 27 / corner of Pilotystraße, 90408 Nuremberg
Public transportation: Metro line U3, stop "Kaulbachplatz"
Estimated run-time: approx. 60 minutes
Tickets: 12 Euro / 10 Euro (reduced price)
Box office at the laundromat will be open from 7pm on show days.
Info and ticket reservation: 0911 / 329047, eMail: info@pocket-opera.de, WhatsApp message: (01575/7637018), Telegram message (01575/7637018) or Threema message ((3E2HY4KV).

We would like to express our sincere gratitude to the Meyer family, owners of the laundromat.
______________________________________________________________________________
Looking for a special gift? Consider our coupons!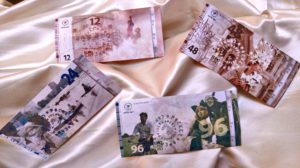 Do you want to surprise your family, friends or colleagues with a wonderful gift for Christmas or some other special occasion? Our gift coupons (value of 12, 24, 48 or 96 Euro) are available now and promise an extraordinary opera experience à la POC. Sounds good? Get in touch with us via eMail info@pocket-opera.de, phone 0911/32 90 47, WhatsApp (01575/7637018), Telegram (01575/7637018) or Threema (3E2HY4KV) message.
______________________________________________________________________________

Download our free smartphone/tablet app for iPhone/iPad or Android devices
If you want to stay up to date with everything happening at the Pocket Opera Company, feel free to download our app!
iPhone/iPad (iOS):
https://itunes.apple.com/de/app/pocket-opera-company/id973007964?mt=8
Android devices:
https://play.google.com/store/apps/details?id=com.Tobit.android.Slitte6775430438