Artistic and Musical Director: Franz Killer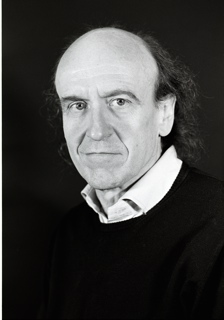 Franz Killer studied conducting at the Meistersinger Konservatorium in Nuremberg from 1983 to 1988 with Werner Andreas Albert. He participated in master courses with Prof. Helmuth Rilling from 1988 to 1990 at the Bachakademie Stuttgart and continued his conducting studies with Prof. Günter Wand in Hamburg.
As director of the Neue Musiktheater Erlangen and co-initiator of the "6-Tage-Oper" festival he strongly supported the presence and standing of contemporary chamber operas.
Franz Killer conducted a plethora of world and national premieres, many of which were broadcasted and/or recorded: "Das Tagebuch der Anne Frank" (1994, German Premiere) and "Briefe des van Gogh" (1997, German Premiere) by Grigori Frid, "Jason und Medea" by Volker Blumenthaler (1996, World Premiere) and Symphony No. 3 by Erkki Sven Tüür (1997, German Premiere). He also conducted works of other renowned contemporary composers like Igor Strawinsky, Peter Maxwell Davies, Mauricio Kagel, Miriam Marbe, Olga Neuwirth and Helmut Bieler.
He is the director of the Motettenchor Nürnberg since 1982 and took over further leading positions as the conductor of the saxophone ensemble "Die 12 Saxofonisten" in 2001 and as musical director of the Pocket Opera Company (POC) in Nuremberg 2003. In 2007 he also became the artistic director of this widely known independet music theater company. Ever since then, Franz Killer has discovered, arranged and performed numerous works of opera for and with the Pocket Opera Company, among them "The Fairy Queen" (Purcell, 2004), "Isis" (Lully, 2005), "Love me tender – Les amours de Ragonde" (Mouret, 2008, German Premiere), "Petrolio – Rappresentatione di anima et di corpo" (Cavalieri, 2009), "Ho(w)ly Trip – Il Sant'Alessio" (Landi, 2011), "M.O.M. – Alfred" (Arne, 2012), "Wash House Adventure – Der fliegende Holländer" (Wagner, 2012), "La púrpura de la rosa" (Torrejón, 2014), "La Grotta di Calypso" (von Winter, 2015), "Il parnaso confuso" (Gluck, 2016), "Tannhäuser Projekt featuring Dakh Daughters" (Wagner, 2017). In 2013 he completed Richard Wagner's unfinished singspiel fragment "Männerlist größer als Frauenlist" for a world premiere staging at Nuremberg's anniversary Wagner festival.
Dramaturgy: Florian Reichart
Technicians: Stelian Pop, Max Mönch
Office & PR Assistant: Florian Reichart
Stage Directors: Guido Markowitz, Beat Wyrsch, Yaron David Müller-Zach, Franz Killer, Florian Reichart
Costume & Stage Design: Angelo Alberto, Annemarie Bulla, Evelyn Straulino, Kristopher Kempf
Director's Assistants: Katharina Baudler, Ulrike Hofbeck
Props & Wardrobe: Katharina Höllrich
Make-Up: Sieglinde Feck, Antje Salamonsberger, Sunnhilde Birthelmer
Photography: Raphael Rother, Herbert Liedel, Haga Schmidt
Videography: Hans Batz, Florian Reichart
Graphic Design: Katharina Winter
Webmaster: Michael Hadlich